… by itself is a word that describes an aspiring state. It has to be brought to life by our actions to unfold its true positive meaning.
Sustainability means "…to make developments sustainable to ensure that it meets the needs of the present without compromising the ability of future generations to meet their own needs."
[Brundtlandt Report (1987) | UN | Our Common Future]

Aligning short-term actions with long-term missions

Incorporating a social, environmental & economic layer

Ensuring the well-being of present & future generations
Individual Sustainability
We at Simply Impact extend the three pillars of social, environmental, and economic by the crucial focus on the individual.
We believe that every impact starts with a decision on an individual level – your decision to act in line with your sustainable values.

Extension of the tripple-bottom line


Impact starts with the decision on individual level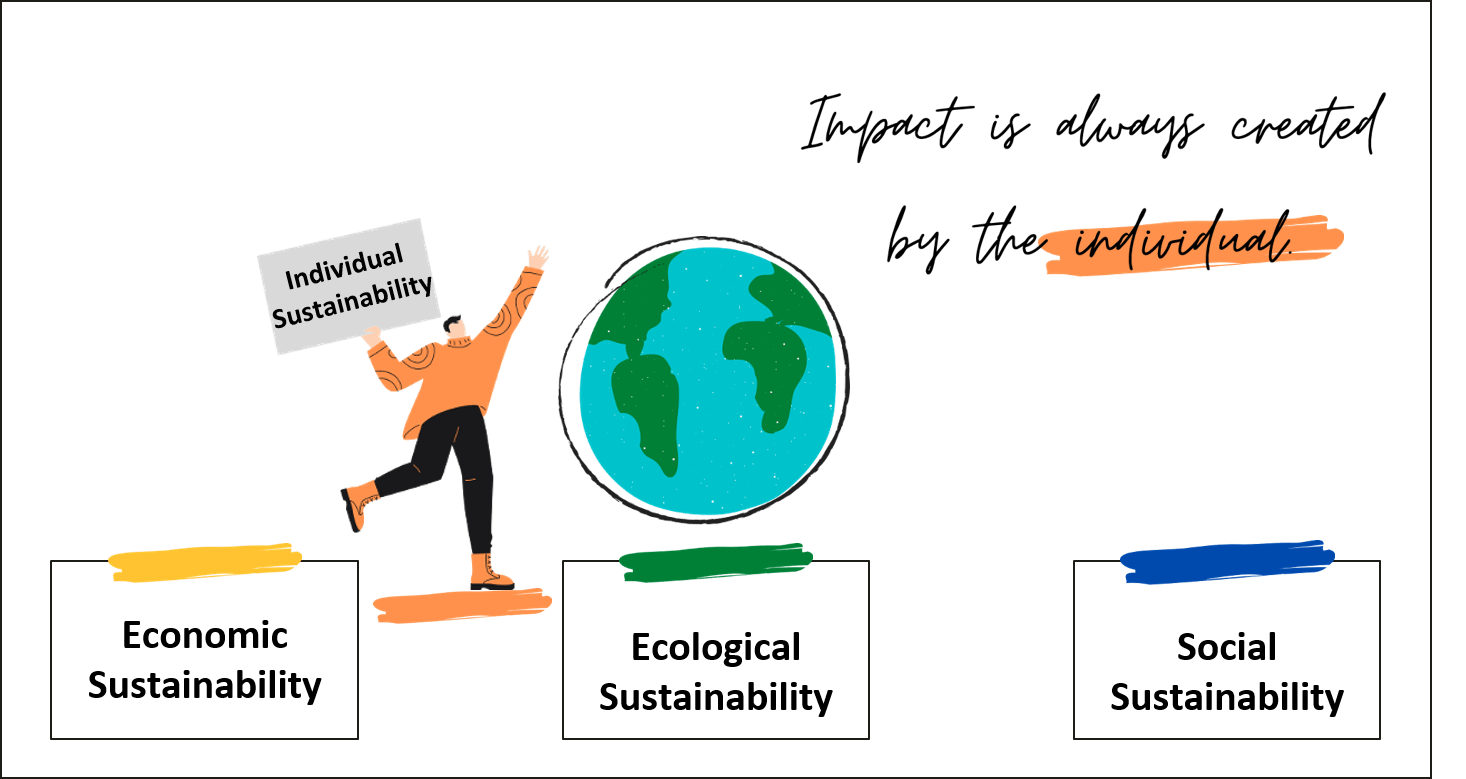 Sustainable Development Goals
As world citizens we are on a mission together. We have to create a future that sustains us and future generations alike. 
The Sustainable Development Goals from the UN are a collectively agreed upon blueprint to achieve a better and more sustainable future for everyone on planet earth. The Goals address the global challenges we are currently facing in a way that makes it easier for us as individuals to take action.


Sustainable future for all generations

17 goals want to be achieved by 2030